City Commission Candidates Respond to CBGS Questionnaire
The Citizens for Brentwood Green Space recently sent a list of questions to the candidates for the Brentwood City Commission. Click here to see their responses.
__________________________________________________________________


CBGS Participates in Arbor Day Festivities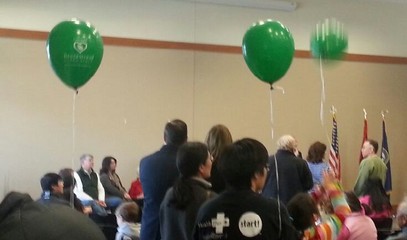 Children enjoy balloons provided by CBGS


The city of Brentwood's Tree Board held its annual Arbor Day celebration on Saturday, March 28 at the Brentwood Library. The celebration featured activities, balloons for children handed out by CBGS, displays by tree-related vendors, hotdogs, free seedlings, and a visit from Brentwood Fire and Rescue. At the celebration, Citizens for Brentwood Green Space had a display to answer questions from citizens about preserving green space and the current state of build out. Alex Noble, a CBGS Board member, was also honored at the celebration. more .
__________________________________________________________________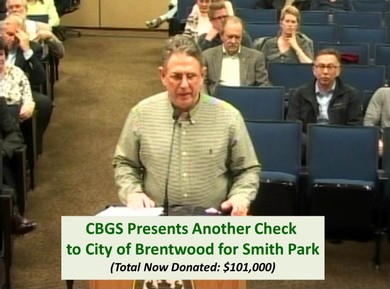 Click on the Picture to See Video of Check Presentation
__________________________________________________________________