Contest Sponsors



Corky's Brentwood
www.corkysbrentwood.com
Corky's aim is to serve the finest Memphis-style hickory smoked ribs, hand-pulled & falling-off-the-bone-tender BBQ along with an array of top-quality starters, sides & desserts.
Location:
100 Franklin Rd, Brentwood, TN 37027




ePlus, Inc.
www.eplus.com
ePlus Inc. is a leading integrator of technology solutions. We enable organizations to optimize their IT infrastructure and supply chain processes by delivering world-class IT products from top manufacturers, managed and professional services, flexible lease financing, proprietary software, and patented business methods and systems.



Mère Bulles Restaurant
www.merebulles.com
Mère Bulles is known for the finest local, down to earth, gourmet comfort food around. Steeped in history and rich in flavor, Mere Bulles offers delicious food and outstanding service in a beautiful, historic location.
Location:
5201 Maryland Way
Brentwood TN 37027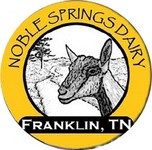 Noble Springs Dairy
www.noble-springs.com
Noble Springs goat cheese and goat milk is currently available at numerous retail locations and restaurants in the Greater Nashville Area.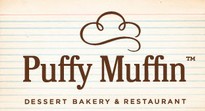 Puffy Muffin
www.puffymuffin.com
Puffy Muffin™ began in our home as a dream. Selling homemade bread and rolls to area businesses and restaurants has grown into not only a good restaurant, but a passion for excellence. This excellence spills into an environment where employees and guests alike can enjoy creativity, a kind word and delightful food! Even after 25 years, Puffy Muffin™ continues to be a blessing to many, especially our family who have the enthusiasm and vision collectively to continue what the Lord began so many years ago.
Locations:
Brentwood
229 Franklin Rd.
Brentwood, TN 37027
(615) 373-2741

Cool Springs
330 Mayfield Drive
Franklin, TN 37067
(615) 309-0703